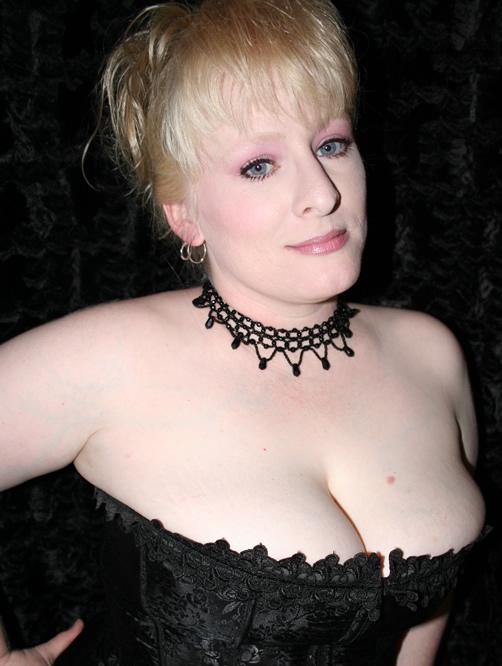 Isn't she de-lovely? Check out those bodacious tatas. Watch it buddy! NO TOUCHING! Keep those greedy little paws to yourself. If anybody gets to palm those dirty pillows, it's going to be me.
Anyway, now you know why I call her my bosom buddy.
All slave-types: Visit Mistress V's website now! I mean it, buster.