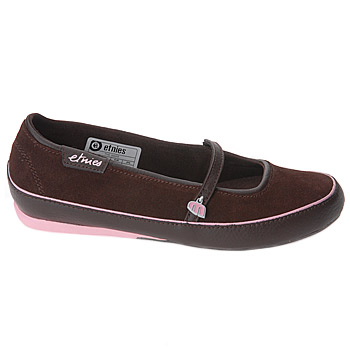 Valling in love again. Never vanted to. Vat am I to do? Can't help it.
(I'm not trying to be elliptical, just think Marlene and you'll catch on.)
Ok, yes I own fuck-me pumps, stilettos, and assorted other dress-up heels which would drive a certain demographic absolutely insane.
But, in some ways at least, my shoe fetish tops their shoe fetsh (na na…nanana) in that I covet every type of shoe: strappy heels, cork heels, cutesey sandals, sneakers (mostly Skechers, but I can be convinced), penny loafers, boots.
This zazzle extends to socks of all sorts, tights, pantyhose, and stockings. I really should marry a foot/shoe fetishist someday.
Quite frankly, after shopping for a pair of white sneakers and walking out of the shoe store with eight new pairs of shoes, I've really been making an effort to be a good girl. Honest Injun!
But what is a girl, a good girl like me, to do when God permits evil forces to create websites like shoes.com, with free shipping, free return and guaranteed lowest price?
All I did was click a link somewhere, somehow. That's all! I swear! You know how it goes: you click, then click again, then click a few more times. Kinda-sorta becomes a Zen power-surfing thing. You don't even really know you're doing it. I didn't even really know I was doing it.
And then I saw the above shoes.
Falling in love again….
And now I have to have them. In my defense, I would like to mention that I have the cutest pink and brown plaid skirt that would just look adorable with them.