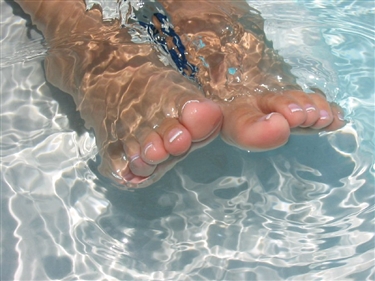 My hope is that when I finally settle down, I marry a man who has a foot fetish. Because I have a shoe fetish. Big time.
Of course, most people today are at least aware of this fetish, although perhaps many don't truly appreciate it, questioning how someone could sexualize any body part besides the breasts, pussy and ass. Okay, maybe they can understand legs. But probably that is about as far as they can stretch their imaginations.
But, as I always tell my vanilla callers, they could do worse than developing a little foot fetish of their own. Because a man who can give a good foot massage is usually much appreciated by a woman who wears heels. We like it. It feels good. Give us bunches of it and you might just get lucky. You even just might get lucky more often!
And don't forget to pay for our pedicures. Because we will then use our perfect, cute little feetsies to reinforce and expand your growing fetish. It is a delicious little game we will gladly play with you. Because everybody wins.
And you just might get a foot job.
And us? We get new shoes.
xo, Angela