My beautiful and wonderful friend, Mistress V, got married! And, fellows, let me tell you, it was not your everyday, average wedding. Then again, when does Miss V do anything average? I don't even think that word is in her vocabulary.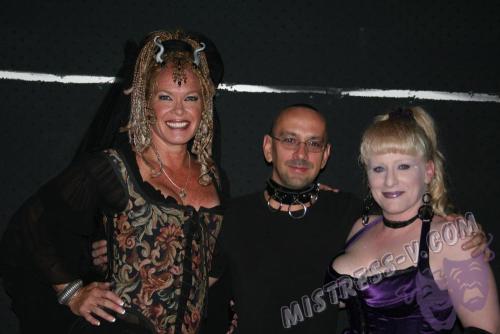 The minister, Slave Groom Greg and Mistress Bride V.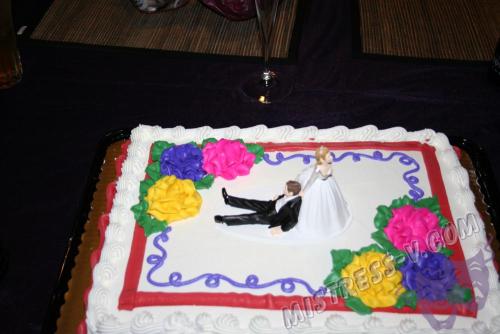 And don't you just love the wedding cake?
The ceremony was simply divine. You are Cordially Invited.
***
Did you give the happy couple a nice wedding gift?
Or you can always give a cash "Goddess" tribute.
***
And to Mistress V and Slave Greg: I wish you all the best. You're very special people and I'm sure the world has many good things in store for both of you.
xo, Angela