Friday, November 30th, 2007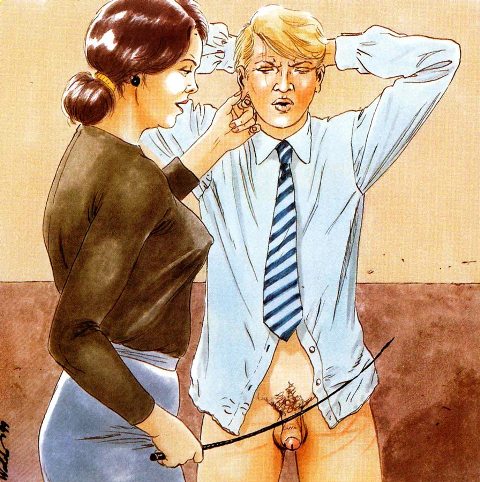 If your prick has been naughty, then I guess it deserves a good whipping. I mean, after all, how else is it going to learn to behave? It isn't like you can send it to obedience school or make it write a hundred times "I will be a good prick" or send it to bed without any supper or make it stand it in the corner.
I found this lovely piece of naughty artwork at the website, Waldo which features a collection of stories and artist's renderings which have been featured in BDSM magazines, including spanking, gay, enema and fantasy subject matter. Right up my alley, dontcha think?
xo, Angela