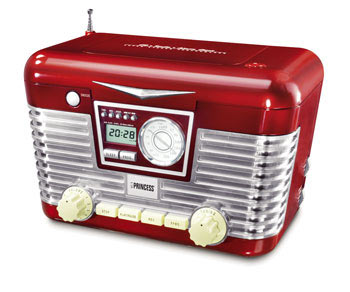 Gracie Passette of Sex Kitten and Cult of Gracie and Marketing Whore (we'll stop there–I just don't have the time to list everything she's involved in; if you're curious enough just follow her linkage) has decided to add more to her already full plate with, of all things, a radio show. The Cult of Gracie Radio Show will air Wednesday evenings some where around 7:00 to 9:00 p.m. (time zones, dontcha know?) and kicks off tomorrow night with Gracie serving up dessert first.
And that delectable piece of pie ala mode would be in the form of the one and only Jane Vargas of X-traordinary Talk. If you are into all things girly and/or love the art of the tease, and don't know who Doctor Jane Vargas is, well then you're half the man I thought you were. Here's a little blurb for the uninitiated:
After dating a fetishist, she started X-traordinary Talk as a hobby. It grew very quickly and she quit her job as a magazine editor to grow the business which is now nearly 15 years old. She earned her PhD in 2002, with a dissertation on the sexual expression of tease (as distinct from flirtation and seduction) and how tease has manifested in artwork thru the ages. All while raising two strong, feminist daughters.
As you surely know, I am a big fan of Jane's, even having subscribed to Leg Show magazine (a must have for the discerning fetishist) just so I could read her regular column, ADVICE TO BOYS WHO NEED IT BAD. If you haven't visited Jane's site, particularly if you are into lingerie tease, don't wait! Go there now. The site is an extravagantly splendid dessert all by itself. Check it out and then hear Jane tomorrow night live on Gracie's radio show. WOOT!
And for the rest of you:
There is plenty more coming to keep all of your pretty little ears at attention in the coming Wednesday evenings). From Gracie's blog, Cult of Gracie:
April 30 Randall Radic, also known as 'Father Felony' or 'Daddy Radic,' is the Ripon, CA pastor who pleaded guilty to embezzlement after he sold the First Congregational Church without the knowledge of his congregation.

About Randall: His recently released memoir, The Sound Of Meat (published by Ephemera Bound*) covers his earlier life as a professional swim coach and priest, including his eight fiancees & two wives. "I used to try and save souls without ever examining my own," says Radic. Now, with this memoir, he puts pen to his mission, voice to his sin, sadism to his redemption.
May 14 Dr. Susan Block, sex educator, cable TV host and author, discusses what we can learn from bonobos.

About Suzy: A familiar face on HBO's late-night programming through her #1 Nielsen-rated specials, Radio Sex TV with Dr. Susan Block as well as her episodes on Real Sex, she's not only an educated sexologist, but a hot chick with a grand sense of humor to boot.
May 28th Amanda Brooks, a retired escort (and former stripper) and author of The Internet Escort's Handbook series.

About Amanda: Amanda is also an activist, serving as a board member of SWOP-East and, as a board member of Desiree Alliance, writer at Bound, Not Gagged.
June 4th Searah Deysach, owner of Early to Bed & maker of lesbian porn films.

About Searah: Frustrated with the lame sex toy scene in her hometown, Searah Deysach, with help from her friends and family, opened Chicago's first woman-owned sex shop Early to Bed in 2001. Now Searah spends her days spreading the good word about sex positively and the joys of masturbation through her store, writings and a busy schedule of talks at colleges and community groups. She is also the sex columnist for (the now defunct) Punk Planet Magazine and the online community ChronicBabe.com. She lives in Chicago with her girlfriend and their bunny.
June 18 Andrea Dean Van Scoyoc, award winning author of Horror Sinisteria, with titles published at Ephemera Bound*.

About Andrea: Called "One of the most unique and twisted authors of our generation," Andrea Dean Van Scoyoc is a best selling, three-time award winning author of Horror Sinisteria. From ghosts to the paranormal, from the Occult to pirates, Andrea can write it, write it well and keep her fans and critics begging for more. A force of nature, Andrea has blazed a path through a genre most often dominated by men. She is routinely sought out for appearances at everything from private functions to public venues to conventions, where she appears as a celebrity guest.
June 25 Jack Hafferkamp, of Libido magazine and Libido films.

About Jack: From 1988 to 2000 Jack Hafferkamp published/edited Libido: The Journal of Sex and Sensibility with Marianna Beck. Since then he has operated Libido Films, which specializes in gender-equal explicit erotica. Libido films have been honored at the annual Erotic Awards in London and featured at New York's Cinekink festival. Jack holds a Ph.D. in Human Sexuality, specializing in Erotology, which is the material culture of sex.
Confirmed guests, with dates not yet scheduled:
J. Eric Miller, author of Decomposition & Animal Rights & Pornography.
Jennifer Epstein, author of The Painter from Shanghai, a novel based on the life of Chinese prostitute-turned-post-Impressionist Pan Yuliang, who stunned China and much of the West in the 20's and 30's by defiantly painting herself in the nude, even though it went against pretty much every Confucian ethic of the time.
Dr. Gloria Brame, a licensed clinical sexologist and leading international authority on BDSM and fetish sex.

***
Looking like it's going to be a great spring and summer! See you there, and don't forget to bring a nice bottle of merlot.
xo, Angela