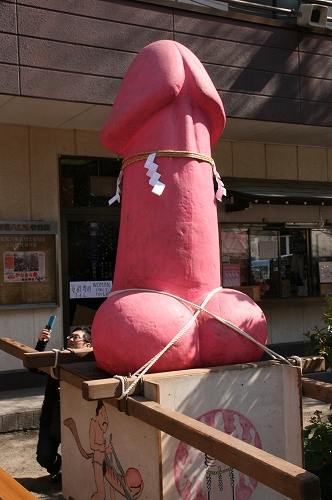 So apparently there really is an event called the Festival of the Steel Phallus. Now your quite apt reaction might be: Only in America! While mine would run along the lines of: The last thing we need in this world is a Pecker Party.
And we'd both be wrong.
Because first off, this particular celebration takes place in Kawasaki, Japan. Secondly, it's proceeds go towards HIV research.
But I am thinking about a select group of closet cocksuckers who would be in absolute heaven if I sent them to party it up at the festival. You know who you are; don't try to hide behind that monitor. We see you.
xo, Angela