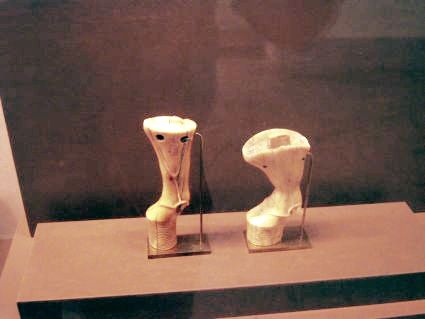 And you wondered why Mark Antony was pussy-whipped.
HDB (you've seen his comments regularly at this blog) recently visited the Metropolitan Museum of Fine Art, where he was checking out the Egyptian Exhibit. He emailed me this picture with the subject line:
First Knock Me Down and Fuck Me Shoes.
Dontcha just love it? Now, as HDB explained to me, these are legs to Egyptian furniture, possibly a chair or table. But he prefers his first impression. I've had such a good influence on him, don't you think?
xo, Angela
(tons of foot, heel and stocking fetish pictures RIGHT HERE)