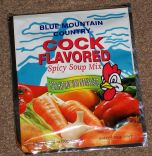 Okay, so I'm technically "not sick" any longer. (remember?) I was a very good girl and actually followed the doc's recommendations, which — in all honesty — is not normally something I do well. Follow directions, that is. Sick of being sick, I listened well and took my meds as prescribed, drank plenty of fluids, got plenty of rest. I'm no longer coughing incessantly or sitting over my steam inhaler or blowing through a box of tissues like there's no tomorrow.
So I'm back on the phones — have been since Friday afternoon — and taking calls again.
Yes — I know and I'm so sorry — I didn't tell you. But I needed to take it kinda-sorta slow and see how it went. Because this bug was one nasty mothah fuckah and wreaked absolute devastation on my vocal cords. So while I don't have the Lauren Bacall thing happening anymore, I now have a weird Minnie Mouse thing going on. What I'm saying is: Potential Phone Sex callers be forewarned — call at your own risk. Or if you happen to have a fetish for Jessica Rabbit-esque encounters.
So it's been a simply slam-bang lovely weekend, with a lot of my regulars showing up for dirty stuff and being their always fabulous selves. Just as I knew they would be. With kind words during the call, after the call (via email and/or reviews) and even on a second or third call, they were considerate, supportive and just damn happy to have me back.
From the potagers:
Angela, you are the best on NiteFlirt and any where else. In fact you are the most talented and creative person I know. Your compassion for the average guy is not seen very much anymore. This girl CAN save the world. (review)

You are awesome … and you left 3 bucks in my account. (follow up email)

Ms. St. Lawrence has reclaimed her throne. Pass her the crooked tiara and royal Jimmy Choos. Then get out of the way. Because when Angela holds court, cherubs sing, armies march, planets realign, and grown men weep. Not to mention the hot and nasty sex. Hallelujah! (review)
A magnificent experience with a magical lady. (review)
I waited for you to get better; I didn't even think of calling somebody else. (pillow talk)
Yet seemed it winter still, and you away." I'm so glad this lovely woman is back and up to her old … tricks. (review)

I do consider you a friend and you do make me happy. Now go and take care of yourself. (follow up email)

As always, Angela has proven what an amazing talent she has. (review)

You're the only girl I talk to who charges over 2.00/minute, and — if you are available — I always call you, because you are the best. (pillow talk)

Even with what you call your "Minnie Mouse" voice, that was the hottest call I've ever had. (follow up email)

There are hot girls, and there are really hot women, and then, there is Angela. You'll want her as your friend, you'll want her as your lover, but most of all, you'll just want her! (review)
And there's so much more — like those of you who called just to shoot the breeze and talk about my newest passion, politics (you know who you are — thanks so much). And the new guys who found me (I was kinda-sorta hiding from you until "all better") and were oh-so-polite and receptive to my Minnie voice. And the certain someone who stayed on the phone for four hours, doing most of the talking so I could "rest my voice."
Then there was Mr. X with the super-sexy voice who called seconds after I'd turned on the kink-O-phone Friday, having talked with me for the first time ever right before I got sick and waited so patiently (not being a zen regular; not knowing why I'd abruptly disappeared) to talk again.
And to those of you who tipped me — something I never ask for or expect: you made my day!
The private emails I kept getting while I was "down," meant the world to me too. Links to interesting sites, quickie snuggles and good nights, thoughts and wishes. A special thanks to another certain someone who helped me find specific quotes for a project in which I've been immersed during my downtime.
And everybody who kept showing up here, because — gawd dammit — I might have lost my voice, but I was able to blog now and again.
And of course there were the Phone Sex Fantasies I did over the weekend. As much as I love to create the kink, sometimes I just don't get it. i.e. anorexia or cat-fighting. But this weekend, the requests were, without fail, right up my alley — the stuff into which I could sink my carnivorous little teeth: Forced Bi, Sensual Domination, Cock Control, Tease and Denial, Castration, Erotic Humiliation, BDSM. I even got to do a Succubus Fantasy and a Transsexual Fantasy. Although no cuckolds showed up (hey, a girl can only ask for so much), I was in FemDom Phone Sex Heaven.
On the downer side — not too much, but worth a mention — some guy showed up to listen to my recorded fantasy, Strap On Play, for THE THIRD TIME and decided this time he would rate me, which was four out of five stars. Which I just don't get. If you beat off to that audio three times, then I'm thinking you must pretty much like it. In fact, you like it a whole bunch. On top of that, I'd followed up his first two "listen-ins" with a personal "thank you" along with five free minutes for a live call. What was he thinking? I'm so glad I have the option to block. Which means that the passive-aggressive little weenie head WILL NOT get the opportunity to listen to that audio ever again. So there!
It's people like him who give Humiliation Phone Sex a good name.
Oh well.
xo, Angela