The end of labor is to gain leisure.  ~Aristotle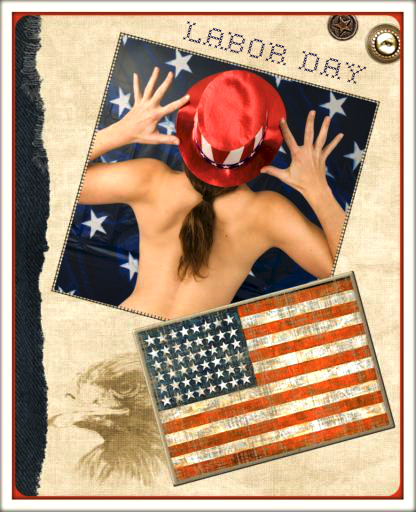 Two Days only:  Sunday & Monday (Sept. 2 & 3, 2012)
All calls a Dollar off per minute:
ONLY $1.19 per min.
(regular $2.19)
—————————————————————–
For Discounted Rate

Or Call Direct:
1-800-863-5478
ext: 0311424
—————————————————————–
It's been a motherfucker of a summer in my neck of the woods, the temperature being well into the 90's and above most days.  Miss Angela doesn't like it; she doesn't like it one bit.  I got suckered into a picnic on Memorial Day and I was not happy.  I won't bore you with the details, because I'm sure that you've experienced your own picnic nightmares.
So the closest I intend on getting close to anything picnic-y is a Long Island Ice Tea.  Or maybe a fantasy with you in which you strip down and wank for me and the girls around the pool. *wink*
Therefore we have plan B:  A SUPER-SIZED Labor Day Sale, in which you can save some serious do-re-mi while getting your rocks off.  For the last three years, I've had a New Year's Eve Sale (because, you guessed it, I also hate New Year's Eve) that has been absolutely banging.  So it will be interesting to see how this goes.
If you're a regular, you know it's the best deal in town and you already know what you're in for.
If you haven't talked with me, now's your chance.  If you want to get a feel for what I do, check out Blistered Lips, where you will find an eclectic collection of vignettes written by for you.  Basically… I like it kinky & perverse and I like to be in charge.
Hope to talk with you soon.
Angela
ps.  Snazzy … if you're still out there, I tried to email you and, of course, couldn't reach you.  There was a big snafu on my end and just got your email today.  I answered it immediately.  Snazzyyyy: come home!
Edited to add:  Well, apparently, Snazzy is gone with the wind.  I feel very bad about that. But can't do a thing about it.  The good news is that you guys showed up in droves for my Super Duper Labor Day Sale.  Thank you so much.  I hope each and every one of you had a very good time.  Look in your email for 5 Free minutes.  You earned it.