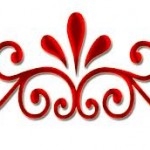 Albeit, an erudite worm.
An email:
I am just part of the coterie of obsequious sycophants … a cog in the grist mill.  Only Masa Harina tortilla corn flour for you, Miss Angela St. Lawrence.
Stomp me like grapes for the Must.
I ferment for you!
Sincerely, Tiny Wee Wee
I do love a smart boy who knows how to grovel with such flamboyance.
ingratiating, kowtowing,  bondservant  =  Deliriously Happy Mistress
It's been a very good day.
Goodnight, Darlings.