So I get this email from a MIA client:
To my Glorious and Brilliant Girl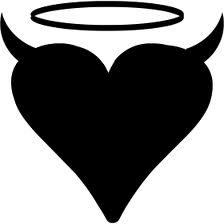 To you …
… my creative Beauty.
… my imaginative Domina.
… my perfectionist-weaver of Glorious Fantasy.
… my adventurous Doppelganger and Partner in Crime.
… my wild Goddess who never met a taboo she didn't like.
… my generous and patient stiletto-heeled Wonder-Girl.
… my understanding and idolized Phone Sex Illuminato.
This is ♥♥♥♥♥ from ♣♣♣♣ .
Well I used to live in ♣♣♣♣.   You might remember that circumstances dictated I leave the beautiful place I'd called home since forever to move to the Midwest, where I am helping my friends with their start-up Social Media company.  As you can imagine, it took a while to settle in and get things rolling.  But, finally, I feel like things are where they should be.  And boy! Have I missed you!
The good news is we are already out of the red and pulling paychecks. The better news is I have a smartphone.  Guess who I want to call on my sexy, new smartphone?
Yes, you.  Because, I MISSED YOU INSANELY !!!
Now for the nitty-gritty: how do I call you via phone? I was used to the convoluted ways of the web (pay using the site and call you on Skype). So how do I do it on a phone? Do I call NiteFlirt? And then how do I get you? To me there is ONLY ONE Angela, but if I say Angela do they know who I'm referring to? Do you have some kind of a numeric ID that I need to provide? Maybe I say Angela St. Lawrence?
As to our chats:
1. Our first chat needs to be about you and me.  I want to TALK with YOU. Then we can have another chat, or continue the chat.
2. I just want our first chat to be a very long chat.  At least an hour, though I hope you will indulge me with two or three hours of your time.
3. And then we will talk dirty. And I will cum for you, like I cum with no other woman in the world.
4. And I will leave you the review of reviews, telling the universe how special, how perfect, how wonderful you are.
5. And I will tip you and tribute you over and over to make up for all the time we've lost with my personal reinvention.
6. And I will call you again and again and again. Forever and ever.
I worship your imagination.  I cherish you for every facet of your personality. I am grateful for what you do to me and for me. And mostly, the way you do it. You play me like a violin. I'm yours and have been since the first time I heard you speak, totally unaware that I'd been doing phone sex all the wrong way with all the wrong girls for a very long time.  Unaware that I was about embark on the adventure of a lifetime with the very definition of perfection. Thank you, thank you, thank you.
I hope you are well and content and happy.
My mind (and my cock and my overflowing balls) ache to talk with you. And maybe it will put a smile on your face to know that I have started looking around at ways of making one of my fantasies come true, in a safe way, but make it come true.
There definitely are possibilities in this area. I'm doing preliminary work right now. But I will get there.
Contact me.  Even one sentence will be sheer delight for me.  I will be watching my email obsessively.
Love love love,
From Me who adores YOU, my Brilliant Mystery Girl.