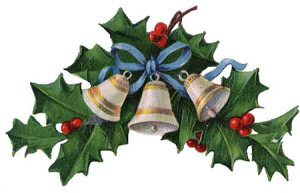 My beautiful, motley assemblage of brilliant kinksters: how I adore & cherish you, and how you constantly and determinedly honor me with your devotion, your curiosity, your eagerness, your obedience, your attention. I absolutely love what I do and wouldn't want to be doing anything else with anybody else but you.
And here are the Holidays, my favorite time of the year. My tree is up, decorations are in place and gifts are mostly wrapped and bowed.  But then there is us: you and me.  What about our Christmas? What do I give you? I've thought and thought about this. What do I give you, my stand-up guys, kneel-down slaves, dress-up panty boys?
So I've decided to do something unprecedented, something that I've literally never ever done before:
I will be taking calls Christmas Eve and Day.
Because, you really are the ones I prefer spending my time with. I think we will have a jolly time, don't you? What will the price per minute be? I'll never tell. You'll just have to wait and look under the tree.
For those of you who've asked what I'd like for Christmas, you'll always make my day with an Amazon gift card (eclecticpearl @ yahoo DOT com), as I shop there often and vigorously. And of course, Holiday Tributes are always appreciated …
And goodness gracious, let's not forget my favorite charities: Wounded Warriors, ASPCA and St. Jude's Hospital.
xo, Angela