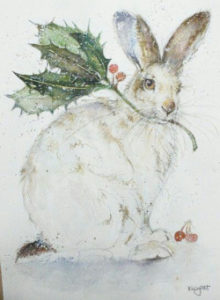 What I wish for you …
That you live your truth, never bending to whim, to fad, to opinion.
That you know God made you; and that who you are and who you become is between you and God and nobody else.
That you give much more than you take, which is the true measure of a successful life.
That the people you love feel it to the bone: its depth, its honesty, its sheer will.
That your heart is full always of gratitude and hope.
That Christmas is your way of life.
And that you believe that Santa Claus is real.
xo, Angela