Friday, January 26th, 2018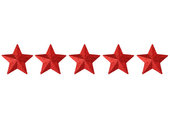 The sun never sets on the erotic empire of Angela. She has this uncanny way of illuminating every dark corner of your psyche and using every tidbit to drive you crazy. She has a high threshold of amusement, so do not let her down.
There's only one Angela St. Lawrence on NF which is really a shame because she's the best operator on here.
What an amazingly kinky sexy woman. She demands of me the unimaginable, and doing her bidding is erotic bliss.
Miss Angela never disappoints – she always knows what's best – dollops of teasing, topped off by a signature mixture of caring sentiments and stings of humiliation.
Wow. Wow. Wow.          W. O. W.
Intelligent, Intuitive, Imaginative, Original, Energetic, Thoughtful, Edgy, Provocative, Subtle, Powerful, Sublime, Authentic – any one singularly, any combination, all of the above = Ms. Angela St. Lawrence
Mistress Angela continues to dazzle – she is eminently worthy of her superior reputation on NF and in the kink universe.
Can't stop calling this incredible woman. (But then he DID! The dude stopped calling!)
Rudely said "I'm not gonna do the slut thing" and hung up on me. Really? What a joke. (And I meant it. *evil grin*)

—   —  —   —   —
I am so grateful to you guys who take the time to say something pretty just to make me look pretty.
Cheers. Hugs. Kisses.