Friday, August 11th, 2017
I am so lucky to have such great callers, who take the time to leave me lovely. heart-felt reviews.
Thanks, guys!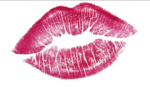 Expectations always met. SINCERITY and CLASS personified. A truly sensual Domme.
We serve at her whim; we obey her every instruction. Her feminine, commanding voice demands our attention and devotion. She will accept nothing less, and we are better off for it.
Each detail is another depth of depravity.
Confession of one kept: Angela has yet again applied her torturous tourniquet to my libido. My manhood has been well-heeled by my mesmerizing mistress.
Phenom!
You know how someone tells you a movie is phenomenal and talks it up so much that you are disappointed when it's merely great? Well that ain't Angela! Some possible way she out performs her already amazing rating & feedback!
I checked in after a sojourn away and have determined that Ms. Angela is still the sexiest, smartest, most imaginative and most altogether best person to talk to on NiteFlirt.
Simply the best. Confidant, courtesan, & consummate cock tease.
Angela is an artist who creates beautiful, intense, and captivating fantasies using her voice. Her words and phrases, woven with tone, tempo and timing, enter your ear, but your mind and soul are her subject. Give yourself to Angela.
Ms. Angela rules with a satin-gloved fist. She plays the woman card to her advantage, and you love every minute of it. She is the Queen, the Princess, the Goddess of all she purveys. It's her FemDomme world and we are all serving in it.
Oh but you must call. Listen to her weave her magic of words around you. Call for what you want, but you will want to please her.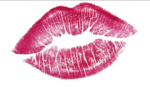 You know where to find me, don't you?
1-800-863-5478
ext: 03191780
xo, Angela