Saturday, December 29th, 2007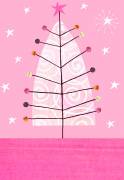 This is just going to be a rambling post (with lots of fun links just 4 u) because, well, I just want to talk to you, baby. Sex, sex, sex. It's all we ever do most of the time.
Cuckold me, you whisper into my ear, beat my balls with a tire iron, tie me up and tease me 'til I cry for mercy, dress me up in pink panties and make me eat cock, pierce my nipples with your carpet needle, fuck me with that big leather strap-on you keep in the bed stand drawer, make me worship your ass and eat my own cum, make me stroke to your sexy voice counting me down, spit on my face and slap me and tell me I'm your pussy boy, spank my ass and tell me I'm a naughty boy, castrate me until I cum but put them right back for the next time, play nurse and give me an enema, super-glue my dick to my belly, maybe even just a missionary fuck me. Fuck me, at least, for chrizt's sake. Just give me sex, sex, sex and more sex.
Geeze! Can't we just hold hands and snuggle once in a while? Is that too much to ask? Just tuck that prick back into your PJs and maybe you'll get lucky later. That's a good boy. Now go get us a cup of that hot, fresh coffee. It's Starbucks, dontcha know? Only the best for you and me.
***
So I'm into this big Science Fiction reading marathon as of late. If you know me at least a little bit by now, you know I am a vehement reader. If I'm not in the middle of good book, I actually feel slightly askew–like something necessary to my well being is missing. Which can actually cause me to be quite cranky. I just simply can't go to sleep until I've read at least a page or two of a book. (So remember that if you're thinking about marrying me. The light on my side of the bed could be on for minutes or hours. And it is not negotiable!)
I'd been holding on to an Amazon gift card since last Christmas and as of late been discussing books in general with both Pervert Savant and Vanilla Savant. I could feel myself revving up for a book-buying binge. Twice before in my life — once while in grade school and again in high school — I'd detoured into science fiction, and had even taken a Science Fiction and Fantasy course in college.
I'm into my second big, fat anthology sci fi book so far and it has been simply glorious. I love short science fiction even more than full-length novels. This is a seriously big pile of books, including James Tiptree's Award Anthologies 1, 2 and 3, Richard Matheson's I am Legend and Hell House, and Walter Miller. Jr.'s A Canticle for Leibowitz.
I also tossed in Valerie Plame Wilson's Fair Game, because I really want to know what she has to say about the Bush et.al ass-fucking she got. Then there's Peter Walsh's It's All to Much, because balance hasn't been one of my stronger points as of late (and it was on sale!) and Robin McGraw's Inside My Heart because she sleeps with the one and only Dr. Phil, whom I simply adore.
For brain candy I added a variety of crime novels, among them The Surgeon and The Righteous Men. And if you've been wondering if we can escape 9 – 5, live anywhere, and join the new rich, I'll let you know after I finish reading The 4 – Hour Workweek. Plus I have this darling of a book, a Christmas present from someone extra special, Dr. Tatiana's Sex Advice To All Creation, by Olivia Judson (it's a keeper: buy it.)
***
Which brings us to ponder upon a certain point. What's my biggest fetish? Books? Or is it shoes? Or is it six of one, half a dozen of the other? I will tell you that the last time I went shopping for a pair of shoes — all I wanted was a pair of white, leather Keds — I walked out of the store with eight pairs. Right now I have my eye on three pairs of Skechers, of which I will show you JUST ONE PAIR. Are those adorable or what?
Well, now you know why I try to stay away from book stores and shoe stores.
***
Recently, I've been flattered by a few clients writing what one might call Fantasy Fan Fiction, basing their imaginative pieces upon something I've put into their kinky, little brains one way or the other.
David Webb, my caller who jerks to the stars (remember?), took three of my written fantasies from Blistered Lips — Jack Off For Me, Masturbating Boy and FemDom Handjob — and weaved them around a fantasy starring himself and Ali Larter (scroll to December 8, 2007). David is just the sweetest guy and is having so much fun with his blog, that he is like a kid, albeit a kinky kid, in a candy shop. And he DOES take candy from strangers. Every chance he gets.
Then Porno Person (of Purient Interests) turned around and put his cute little fingers to the keyboard to write a Vampire Fantasy titled Blood Red Saturday Night (scroll to December 20, 2007) based upon a fantasy we did on the phone a few weeks back. It's a good read and much better than my original version, although I was making it up by the seat of my panties, babbling on about whatever was popping onto the murky, smarmy panorama of my kink-O-vision screen.
***
Before I forget, there's a rather new place on the Net for Phone Sex Aficionados — both callers and PSOs — to hang out. The Phone Sex Node (click the link, silly rabbit. then sign up. and use an alias. duh!) is sponsored by a Miss Eve Scarlet. I recently joined, so you can find me there and some pretty interesting boys and girls. Many members keep blogs, there is a forum, and pictures too! If you join, don't be shy. Let me know you're there.
***
Oh, and BTW. If you're a caller and have forgotten to leave feedback for moi, you can always go here and DO IT RIGHT NOW! Just remember what Isabella Valentine says: Good Feedback is Good Karma.
***
Women's Ass Size: New Study

There is a new study just released by the American Psychiatric Association about women and how they feel about their asses.

The results are pretty shocking:

Only 5% of women surveyed feel their ass is too big.
Only 10% of women surveyed feel their ass is too small.
The remaing 85% say they don't care. He's a good man and they love him, so they are going to keep him anyway.
***
So I'm outta here, sweetie. Did you enjoy our little Holiday Hump Day chat? What? You still want sex? Dream on, Buster Boy. I have some serious reading to get to.
xo, Angela