Sunday, August 23rd, 2009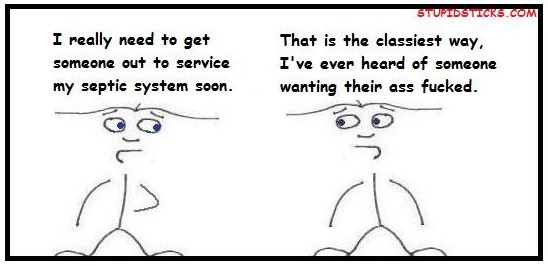 via Stupid Sticks
I guess no matter how you say it — classy or crude — there are soooo many men who crave a good ass fucking. You can bet that this conversation (which I wrote, so read it) takes place in many homes on a fairly regular basis.
~~~ Strap On & Anal Phone Sex ~~~

Shemale Phone Sex and Cam with Nitrilla (a favorite with my callers)
Listen to the Italian Princess's Strap On Audio Recording
Big Muscle Mike will fuck you rough and fill you up
Get your butt plug out for Adventurous Lillith
Mistress Eva Lordes will train your ass with her Strap On
__________________________________________________________
And when you've gotten up your nerve (because a select demographic of you want to … and I know you do) to call one of these Phone Sex Super Stars and Phone Sex Super Studs? Do make sure to call me with all the dirty details.
xo, Angela
ps. I won't be working tomorrow, as I'm off for a day of gambling. Keep your fingers and toes crossed. If I win big, I'll run one heck of a special.