Saturday, May 10th, 2008
First, the stuff:
Just so you know, I'm not ignoring you or this blog. I've been swamped with callers every time I've signed on to kink-O-phone and have barely had time to do anything else. I will be working most of today (Saturday) and will try to work some of tomorrow which is, of course, Mother's Day. I happen to have a mother of my own with whom I will most likely spend some time tomorrow; although that is still a jiggly plan, due to other family member's still-up-in-the-air plans.
Yesterday ended up being a day off, because I went to the manicurist, then lunch with a friend, and then purse shopping (ended up with a Dooney & Bourke; it's simply fab, darling). It was a busy day. And my French nails look outrageously hot. Sorry about that, but you know what Cyndi says: Girls just want to have fun! So you might say I was doing what came naturally.
I'm thinking about having a FETISH FRIDAY column, discussing the variety of fetishes that PSOs and callers explore–everything from the common (feet, panties, latex) to the unusual (have you heard of shit blisters?). Would this interest you? Do leave a comment or send an email (angela @ zensmut dot com).
Then, Cam Girls:
As you know, I just don't do cam. Never ever, don't wanna, so don't ask. I abhor it. (But I do like brussel sprouts.) Which doesn't mean Cam Girls aren't cool, because they are. They just do things different than me. So I'm recommending a few who I think are fucking super-duper hot. Go ahead, set up a session. I double dawg dare ya!
Honey Bush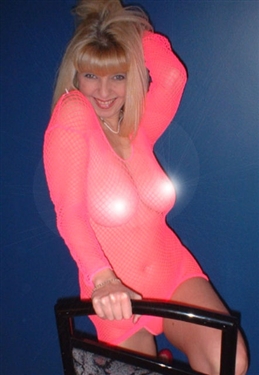 Honey Bush is basically the girl next door you always wished you could fuck. Although you'd have to live in Canada, because that's where she lives.
I've heard from more than a few callers that Honey Bush not only has a sweet, friendly disposition, but that she has a body to die for. Curvy in all the right places, with soft and lush REAL breasts, she is one of the more popular cam gals at night flirt.
Click hear for a sneaky peeky.
She also has a website (CLICK HERE) where you will find the above clip and some free pictures.
If you decide to take the plunge, do tell Miss Honey Bush that Angela said hello.
Alabama Sweetie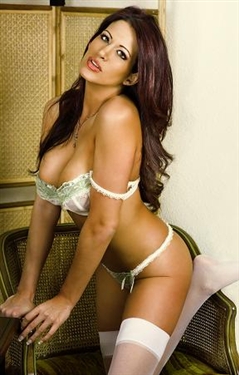 Devon is an exquisitely beautiful woman. She happens to be a brunette and I'm partial to brunettes, as I am one myself. But the boys like her bunches, so I'm sure you will too. She likes to dress up and play, so if you have a fetish or two you want to experience visually, you really should check her out. She provides a Goddess Cam line for the submissively inclined (CLICK HERE) and if you have a thing for sexy feet, you simply must CLICK HERE.
If can't do a live session, don't fret it. Because the lovely Devon has plenty of pictures and videos you can purchase and keep forever. And ever. And ever.
But, be forewarned: This woman is perfectly put together. If you start out with some pictures or a video or two, you are just going to have to contact her directly. But I imagine you'll be quite happy you did.
Hot Wife Laura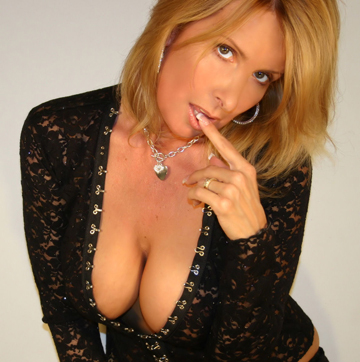 I've been a fan of Laura's for a long time. At her well-designed and user-friendly website, HOT WIFE, Laura provides a lavish, generous tour in which she personally shows you around and gives you a preview of what to expect if you opt to call her for a one-on-one or even to join her site as a member.
And believe me, membership does have it's privileges. Laura is the ultimate Hot Wife and, as a member of her regularly-updated site, you get an insider's view into in all her horny, naughty, dirty escapades–including anal, facials, fucking machines. You also have access to pictures of Hot Wifes around the world and bonus sites. This is first class all the way.
And if you want to get to know Laura first with a little cam session? Well, honey, just CLICK HERE. And I might note, that Laura has some beautiful bosoms, herself. I'm starting to think my C cups just aren't up to par, with these gals in the house!