Thursday, March 12th, 2009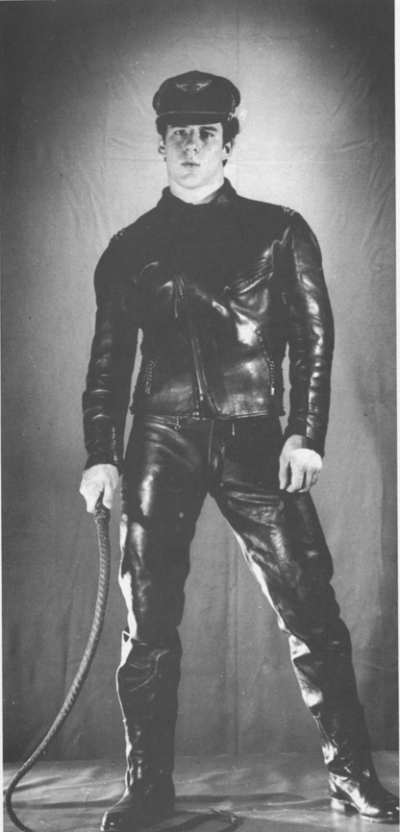 Okay, I know for many of you, this just isn't your particular Cup of Kink. Then again, there are those of you who would think you'd died and gone to heaven if you found yourself alone with this leather-clad stud-bull in a room, a dungeon or even the bathroom of a low-brow bar on the wrong side of the tracks. You'd just feel so dirty, wouldn't you?
I found this pic over at BDM Romance where Richard, Zen's own Submissive Savant, and who's kinda-sorta on the prowl, is sounding kind of frustrated. I guess I should have warned him about Stupid Penis Sydrome.
And speaking of Richard, you really should read his Sissified Orgasm Denial Cuckolded Small Penis Humiliation Chastity meme, which includes what I do believe is a first, Autoerotic Penis Humiliation: My penis is smaller than you're penis! It's frickin' hilarious.
_________________________
Phone Sex Quote of the Day:
(from Mr. M. — a very special guy who while enjoying a healthy round of FemDom PhoneSex, most certainly doesn't like Erotic Humilation and Financial Domination)
If I wanted someone to call me a loser, take all my money and treat me like shit, I would still be married.
xo, Angela