Wednesday, October 29th, 2008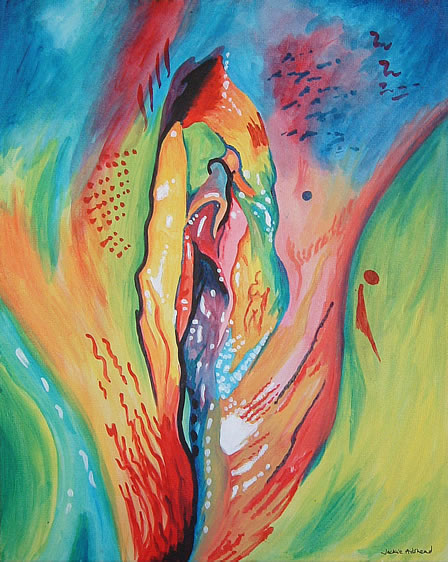 No matter what you call it … it rules the world.
Artist: Jackie Adshead
Miss Adshead presents a comprehensive and diverse gallery at her website, from which you may purchase. She also accepts commissions and offers many other options for purchase, such as cards, prints and wall-coverings — which you can see here.
Found via Sweat Shop Sissy, who — whatever he calls his wife's nether parts — surely adores every single inch of her. They are simply a great twosome who make it easy for the rest of us to believe in true love.
xo, Angela