Tuesday, January 19th, 2010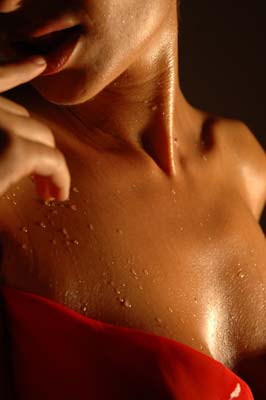 Really, when it's all said and done, it's really true that, "it's only kinky the first time." I can easily recall every exquisite detail of the first time a boy put me on my hands and knees to have sex. Oh my, oh my. I was barely past virginity and I thought I'd be marrying this boy and having babies in the future. He was a hulking giant (6'4′) of bulk and brawn, and I was a little thing of 105 pounds. I needed his permission and his man-hungriness lust to encourage me, show me the way. To teach me to be kinky. And at that time, being on my hands and knees — naked! — was very kinky, indeed.
I felt dirty. I felt slutty. I felt fucking wonderful. He could see me, all of me, lusty and lewd and hungry. Oh, I was so dirty, dirty. dirty. And he knew it. And it made his fucking cock so hard to see me losing control like that. Right there in front of him. Right there atop my own mother's coffee table, where he could fondle me and finger me and touch me and eventually … fuck the living daylights out of me.
Later — think of Diane Lane sitting on that bus in 'Unfaithful' — over and over again I'd replay what we'd done, how bad I'd been, how dirty and hot I'd felt and how good it was. Oh it was soooo good to be bad. It was so damn good and I wanted more, more, more. And so we continued to learn, explore and stretch our sexuality in new and devious and dirty ways.
My passion (and lust) for that boy eventually waned. No marriage, no babies. I was off to college; off to bigger and better things. I was off to open up the world — open it wide for myself and all my dreams. It was the only path I could take, but I'm so glad I didn't know that until it was upon me; that in my innocence and blush of first love, I was able to submerge my "good girl Catholicism" deep into my Delphic heart and learn the joy of "feeling dirty" with this boy so eager to teach me.
What amazes me is that these numbered of years later — internet-enlightened and supposedly sexually wiser than the "free love" generation — so many of us walk one way and talk another when it comes to kinky, fetish-y, dirty-ish S E X. I know you're doing it! I know you're doing a helluva lot of it! I specialized in Kinky Phone Sex, Fetish Phone Sex and FemDom Phone Sex. So don't you go forgetting that. Not even for one minute. I've got your number!
Well, er, you've got MY number. Semantics. Let's move on.
But really — and I do mean REALLY — think about the porn you access, think about what YOU think about when you masturbate. I certainly don't masturbate to vanilla scenarios. NOT EVER. And I'm pretty sure you don't either. Come on … fess up. You can tell me all about it. Or maybe you conveniently don't remember/think about the particular bent piece of brain candy you were chewing away at the last time it was hands-on solo?
I say "conveniently" because I used to do that. Guilty as charged! I'd have this horrifically perverse psycho-drama playing in my head as I, as the boys say, "rubbed one out." I would get hot and itchy and crazy-lustful. Which transferred into a seriously out-of-this-world breath-taking orgasm. YUMM-FUCKING-Y! Then I'd think to myself, you're a bad girl. Shame on you. There is something wrong with you. You are disgusting. And so I'd promptly and ever-so-efficiently forget it, erase it, deny it. Gone, gone, gone.
And wouldn't you know it? There it would be, right back where it belonged: that bright & shiny Halo right there atop my good little Catholic school girl head. A little crooked, perhaps, but none the worse for the wear. Now that all that "naughtiness" was for all intents & purposes erased, I could go about the business of being conventionally normal. Just like everybody else. Which is quite the trick isn't it?
The slippery part of this business is that — when our halos are back in place — we've really do forget. It's an intermittent amnesia of sorts (because you can bet we'll revisit those vile scenarios and nasty thoughts sooner rather than later … and often) which affords us quite the lofty spot from which to express our shock, our disgust at "those other people" with the "weird fetishes" and "forbidden desires" and "perverse kinks."
Which is just silliness. Because one man's Panty Fetish is another man's BDSM is another man's Body Worship is another man's CFNM is another man's Strap-On Training is another man's Public Masturbation, is another man's CBT is another man's Forced-Bi is another man's Castration is another man's Puppy Training is another man's Cuckolding is another man's Tease & Denial is another man's …
You get my point? Don't you?
This doesn't mean we're running around every day salivating and humping and chomping our fetish fangs all over the place. I mean that wouldn't look very nice at church now, would it? Plus it would make for a lot of dry cleaning. In my REAL LIFE I have tender and romantic sex, with the occasional wild and crazy encounter. And if you want to know more about that … well, you're going to have to at least buy me dinner. 🙂
But I am quite serious when I iterate that all of us have THE RIGHT to Feel Dirty. It's just one part of our multi-faceted sexual selves. If we deny this part of us, harness our super powers (prayer, hobbies, nightly bouts of self-flagellation) and Just Say No to the Kryptonite (get out of my head, lewd thoughts and craven images), we're really just perpetuating out-dated psycho-sexual mythology and carnal misconceptions. And then inflicting this erroneous crap on ourselves and others.
As a wise woman once told me: Thou shalt not should on thyself. I thought it was good advice at the time and I've always kept it handy for the occasional crisis of conscience. I would just hope we remember to not should on others, either.
How about this for a bumper sticker: Eradicate Sexual Obscurantism!
xo, Angela