Monday, September 6th, 2010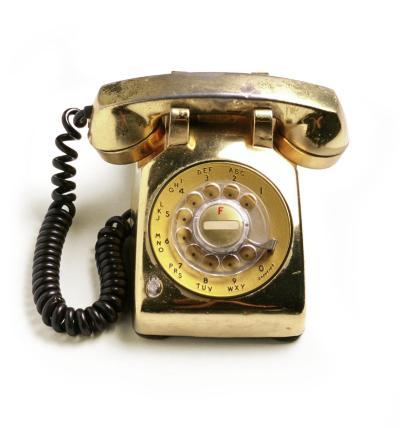 Okay, so we're almost done with this damnable long Labor Day weekend. A weekend that means absolutley nothing to me. Predictably, JewBoy is furious that I preferred to stay home working to his company. In other words:Talking Dirty with Deviant Intellectuals, Sissy Bois and my heterogeneous assortment of perverse and fair-haired super heroes. How could I? Why would I? Honestly, I just really don't like picnics all that much. And, really fellas & readers …. you kinda-sorta should know that already.
I went into the weekend not expecting to get a lot of calls, because most nine to fivers consider this the blowout of the year, what with their three-day weekend and all. But it has been fairly steady with my regulars, and the few die-hards and like-minded who are out and about looking for mischief. After all, "mischief" is my middle name. *wink* Elsewise, I've been luxuriating in the snail's pace and quiet downtime the choice to stay home has afforded me. ahhhh. I mean, after all, one can never get enough reading under one's belt, nor take too many bubble baths.
So if you've been ditching the potato salad and badminton this weekend for a walk ( or if you're submissively inclined — a crawl) on the wild side, have I got a Phone Sex Girl a few CHOICE Phone Sex Girls for you.
In their own words …
Strong Mistress

I was born to dominate and overpower weak boys and turn them into feminine whore sluts. I want to turn you into a FUCKWHORE that we both can be proud of, using ALL my experience as a GODDESS in your transformation! I WILL DO THAT, and MORE. I will dress you up, teach you feminine ways, and eventually, when I decide you are ready, WHORE you out. I can be a sensual MISTRESS, or a Strict, Strong and completely Controlling DOMME. This depends on my mood, your obedience, and how respectful you can be to ME.
Visit Strong Mistress at NiteFlirt
Or CALL DIRECT: 1-800-863-5478 EXT. 06-97-813
~~~~~♦♦
♦♦~~~~~
Smart Fun Galiana

Curvy, Fun, Creative, and a little Geeky! No bubble-headed bleached blonde here! I'm happy to share my SAT scores, my IQ score and where I went to college. You WON"t be disappointed! I love sex and everything about it. How it feels, how it tastes, how it smells, the emotions it causes, and that sweet blissed-out calm when everybody has had enough. I wanna play with you, please you, give you what you want, and let you hear my big grin as we have fun together. Come play with me!
Visit Smart Fun Galiana at NiteFlirt
Or CALL DIRECT: 1-800-863-5478 EXT. 94-63-253
~~~~~♦♦
♦♦~~~~~
Hypnotic Domme

Esoteric, erotic hypnosis. Whether you seek the elusive floating escape that lies in deep hypnotic trance or a radical revamping of your behaviors, my irresistible voice will be your guide. What I offer is REAL. It is not rushed or faked. I promise a cut above the usual — no more downward escalators. I was once a hard-nosed skeptic myself, and I understand those who need a little more from inductions perfectly. Try — and see.
Visit Hypnotic Domme at NiteFlirt
Or CALL DIRECT: 1-800-863-5478 EXT. 02-97-029-9
~~~~~♦♦
♦♦~~~~~
Luscious Lyndee

Looking for a naughty girl that will stimulate your mind as well as your cock? Go no further, I have a very active and creative imagination; guaranteed to make you spew like the Fountain of Youth. Everything your wife or girlfriend isn't, that's me! You never imagined that a phone sex experience could be so satisfying! Bring to me your hidden fantasies, most outrageous role plays, extreme fetishes … let me take you to new heights in phone sex!
Visit Luscious Lyndee at NiteFlirt
Or CALL DIRECT: 1-800-863-5478 EXT. 05-36-731
~~~~~♦♦
♦♦~~~~~
Arielle and You

One call and you will realize that you and I belong together. I will be the best friend and girlfriend you've always wanted yet knew deep down, you didn't deserve. I am beautiful, sexy, and fun. You will love getting to know me. Evenings, as you try to live your life, meet your obligations, you will find yourself distracted, your mind inevitably turning to me. "Arielle, my beautiful Arielle. If only she didn't have those perfect Breasts, those seductive green eyes, and the Ass of a Goddess." I do, though, don't I?
Visit Arielle and You at NiteFlirt
Or CALL DIRECT: 1-800-863-5478 EXT. 03-05-103-5
~~~~~♦♦
♦♦~~~~~
So …
If you haven't already picked up the phone to call one of these Internet Divas, do yourself a favor and take the time to check out the linkage I've provided. I really want you to do this, because I'm absolutely certain you will instantly recognize that these women truly are PHONE SEX GOLD. Each one of these woman, in her own unique and inspired way, offers a high-shelf experience that will seduce and intoxicate you. And then she will have her way with you.
And …
Just in case you don't believe me. I have it on the highest authority — my very own savvy phone sex clientele — that each of these girls rock the world of Erotic Conversation. My callers are demanding and discerning: they want the best. Trust them, trust me.
Then …
Strap on your seat belt. Or wiggle into your panties. Or insert your butt plug. Or put on your cock ring. Or just do the old fashioned thing and get butt nekkid. 'Cuz between you and me? And them? You're in for one very hot time.
xo, Angela