Wednesday, March 17th, 2010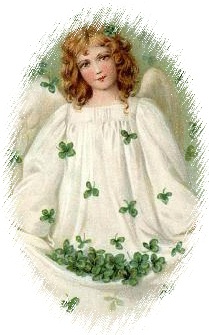 Happy St. Patrick's Day
An Irish toast: May you die in bed at 95, shot by a jealous spouse.

Dirty Irish Limericks
A dentist, young Doctor Malone,
Got a charming girl patient alone,
And in his depravity
He filled the wrong cavity
And my how his practice has grown
***
There once was a man from Nantucket
Who took a pig in a thicket to fuck it.
The pig said with a sneer,
Stay away from my rear.
Come around to the front and I'll suck it.
***
There was a young lady named Flo,
Was approached by a dwarf for a blow.
In disgust she replied,
Your request is denied.
I don't think I could stoop quite that low.
~~~~
Irish Blessing to you and yours: Video

xo, Angela