Friday, September 10th, 2010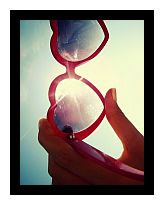 As I've said before, I really don't pay that much attention to my stats here at Zen Fetish. Some who know me have oft said that there's a bit of Scarlett O'Hara in me. And I wouldn't disagree. If I'm in the right mood, I might even admit to a WHOLE LOTTA Scarlett. Hey, it seems to work for me, so why fix what's not broken.
But sometimes I do get around to checking out the Zen Fetish back office. I really don't know why I don't do it more often, except for the fact that there is a whole lot of stuff on a daily basis vying for my attention. And — fiddle dee dee! — isn't observing and analyzing web site data someone else's job? Because it certainly isn't mine. While I do wear a lot of hats being the Phone Sex Diva in charge of this rodeo, there are certain things which should ALWAYS be delegated, particularly if there are numbers and/or any kind of statistical analyzing involved.
So my Curious Georges, wanna see?
small dick deep throat
face slap
mistress
fetish phonesex
cock tease
mistress sissy
cuckold types (and your type would be?)

reasons for cock sucking
Penis Whipping <evil grin>
kinky phone sex (moi?)

phone sex
phonesex "angela"
bdsm quotes for Mistress
things to say to humiliate a small penis <batting eyelashes>

small dick deepthroat
humiliation small penis
domina stern (she's my buddy)
phonesex, phone sex, adult chat
renderings, bdsm
slapping fetish (► oh my, did I say that?)
high end phone sex
sexy chat with girls
cuckold types
watch fetish
deepthroat on small dick
cuckold story archive
humiliating hotwife

femdom ageplay
sneaker porn
phone sex tips (► because I'm a know-it-all)
penis punishment
cock leash mistress (well, you would be more obedient)
haircut fetish porn
"fuck my cunt mouth"
cross dresser for angela ('cuz I likes 'em)
porn pocket books
deep throating small dick
penis punishment
Penis slapping and orgasm denial
face slaps sadomasochism
small dick humiliation (now would I do that?)

cuckold sad story (Don't worry, Mister, it's only a fantasy.)
phonesex
teasing handjob
sneaker porn
teenage cuckolds
highendphonesex.com reviews ( … I dunno :-/ )
erotic blackmail
cuckold
phonesex roleplay (check HERE)
fetish video
porn punishment
submissive face slapping
deep throat little cock
office sex fantasy
sexy girl
"cock-leash conditioning" (of course I ALWAYS train cock)
phone sex, fetish
When I do bother to look, I see a lot of the same stuff, some of which I find either mundane ( perhaps I'm jaded?) or predictable, like the phone sex stuff. Some things make me giggle; remember Cock-Sucking Love Bugs? (Which, by the way, still makes an appearance every once in a while.) Some things confuse me.
Such as …
Did you happen to notice the green text? Huh? What? That phrase, deep throat small dick, which is frequently showing up (as you can see) in various constructs, just doesn't make sense to me. How does one deep throat an undersized penis? How is that humanly possible? Is it wishful thinking on the part of a secret society of er, um "under-endowed" gentlemen who've banded together in search of the girl whose tonsils they can tickle? That sounds like a reasonable explanation, doesn't it? Because little penises rarely get sucked, let alone have the opportunity — not to mention ability — to deep dive into a willing mouth. I mean, after all, why would she?
Or …
Maybe it's the same guy? Day after, night after night … searching, searching, searching. Tucking his sad little member between his thighs as he huddles over his keyboard and types away, jumping from Search Engine to Search Engine, scanning forums and chat rooms, continuously rearranging his verbiage. She must be out there. I just have to keep looking. Somewhere there is a woman who can swallow my teenie weenie. Oh where, oh where is the midget girl with the thimble throat?

😉
xo, Angela