Thursday, November 15th, 2007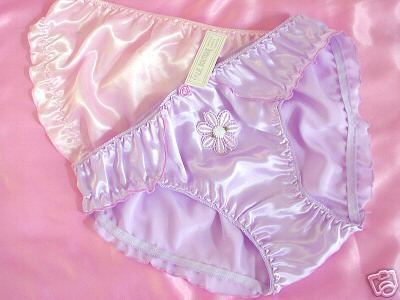 If you're a guy who likes the feel of Satin and Lace and all things girly, check out the Jolie Boutique, an eBay store offering the above in 2x, along with many other nice girly items. Apparently they understand your kink:
WE SUPPLY LINGERIE FOR WOMEN AND MEN OF ALL SIZES FROM SMALL TO PLUS SIZES. WE SPECIALIZE IN SATIN PANTIES.
Nice, huh?
xo, Angela