Friday, December 7th, 2007
Looking for Sex: In All the Wrong Places?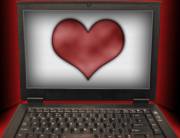 I've written about this before, that as a webmistress I can see the search terms by which people find their way to me. Because I am a most awesome-est blog-stress, dontcha know. (And if you're a first time visitor reading this, don't run away. Stick around and get to know me. I joke around a lot. And make fun of myself and of what I do and everything else that is within shooting distance.)
The last time, in an entry titled My Bad Reputation, we were looking at my FREE erotic story blog, Blistered Lips, checking out the specific search terms by which people were finding that site. Evidently both readers and callers found it interesting, as many commented either via this blog or over the phone as to such. Although it would behoove me to pay serious attention to this type of info and market myself accordingly, I don't. But, hey! I've always gone by the seat of my panties and it seems to serve me well. So excuse me while I keep doing what works for me.
But I do continue to monitor–at least periodically–the whole darned thing, because it is fascinating. As of late, my eyes have been on this blog, Zen Fetish, and which magical yellow brick road searchers are taking to get here.
So are ya ready? Wanna see what I see?
domination (little innocent moi?)
pantyhose
femdom wedding (read all about it)
Hermaphrodite Phonesex (I am actually quite good at this.)
Angela St. Lawrence (Guess who?)

m

istress tease denial
phone sex (read all about it)

d

enial tease
cock sucking men (Now would I make a guy do that?)

s

mall penis humiliation

z

en fetish
pantyhose blog
cuckold fetish (read all about it)

fetish ladies in leather

femdom story

cock control (read all about it)


angela +zen fetish

peni

s humiliation (Okay, I admit liking this fantasy.)
zen fetish
femdom
you're dick is bigger than my strap on (I think not!)


"porn art"

femdom professional (You rang?)


dee

p throat small penis (Is that even possible?)
female domination
catholic school girl fetish (read all about it)

fe

mdom wedding
phonesex fetish
angela st lawrence
zen fetish
tease and denial (read all about it)

zen fetish

panty boy

erotic tease (A favorite of mine.)

smell my thong (I will not!)

angela st. lawrence

small

penis humiliation

spanking

+enema

humiliation

small dick
small penis humiliation

tease and delay orgasm stories

princess crissy (read all about it)


face slapping

erotic humiliation (read all about it)

good girls gone bad (What you talkin' 'bout, Willis?)


women getting fucked by a small penis

zen fetish

cuckold (read all about it)
frau story (Say what?)

dirty school girls

sissy +panties (Oh, the fun of it all.)


erotic humiliation

panty fetish (read all about it)

forced cocksucking (read all about it)


looking

for a dirty old man to use my sissy man cunt (You are?)
smoking fetish
fucked

so hard her pussy bled (Dream on, Herman.)
face slapping a slave (read all about it)


small penis humiliation

m

istress femdom "eat cum"

cock tease (read all about it)

dangling pussy lips (Yuk!)


small penis humiliation

bad girls bestiality

(Shame on you!)
cock sucking boys (read all about it)
fetish women in chains
panty ass fetish
orgasm control (Oh, yeah!)
smoking fetish
cum denial
kinky catholic girls (And your point is…?)
i like big cock and i am a man (I knew that already.)

sissy sex with mom mistress

zen sex

cuckold "worship my cunt"
bad boy forced to cum
pantified
slightly big cocks (hmmm….)
cum denial story
catholic girls (read all about it)
panties
face slapping porn
naughty santa claus
santa claus sex
good girls gone bad porn
panty jerking
smoking, face slapping
The above is just a partial list, since I only have so much time and so do you. But at least you get a picture of how people are finding their way to the Church of Miss St. Lawrence. I was surprised how fast my naughty little Christmas story got picked up. The Internet Gods must have their noses to the grindstone, trying to keep up with the blogosphere explosion.
It's kinda-sorta embarrassing how much "small penis humiliation" (in some form or other) comes up. It really is a fun dom/sub phonesex game, but it is only a game and not anything I do in my real, everyday life. I just love the fantasy of verbally emasculating a man. Don't knock it if you haven't tried it. I will tell you that very smart, sophisticated men usually enjoy this fantasy. I think it might be because they are so damned brilliant, the word play is an intoxicating form of domination…whips and chains are just too common for them.
Mostly the list is pretty accurate regarding the types of fantasies at which I excel. At least some guys seem to think so. Then there are a few who don't. C'est la vie!
So, don't be shy. Tell me what you think.
xo, Angela