Saturday, February 21st, 2009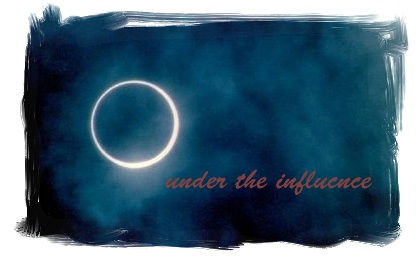 So, as usual, you've been finding me in the most unusual ways. Which I don't mind and to which I hardly ever even pay any real attention, even though — as most website owners/bloggers do — I have the ability to check a variety of stats, including the Key Words readers are popping into Google to find their way from there to here. Occasionally, though, I do take a peek just to see what's cooking. I have to say, sometimes what I see is a real head-scratcher.
And once you take a gander at Zen's recent Key Words, you"ll probably be scratching too. I mean what exactly is urban porno and how would it differ from, say, pastoral or suburban porno? Who is looking for what — when he types mistress v penis into his search engine? Maybe he's missing Mistress V as much as I am and getting all teary-eyed over the good old (Small Penis Prevention) days?
And then there's those certain phrases that make me ask: What was he thinking, drinking, snorting and/or injecting? Look at the red text. See it? This guy is definitely under the influence of something — but I'm thinking it's most likely the influence of his naughty penis, which would also be known as STIFF PRICK SUPiDITY SYNDROME, wherein the gray matter turns gelatinous and reality takes a flying leap. For the record, I will NOT do Phone Fantasies re. to Obama. It's just too silly.
Copied and pasted directly from my stats:
pussycunt (since when was this one word?)
phone sex
femdom wedding
penis punish
female dominant phone sex
game small penis humiliation
phone sex quote
cuckold respect wife\'s boyfriend (a great concept — in theory)
phone sex
face slapping bdsm
haircut fetish chat (I got spanked on this one)
face slapping bdsm
zen fetish blog (were you looking for moi'?)
teenage cuckold
obama big ears big cock (???)
PHONE SEX
phone sex quote
angela st. lawrence
small penis humiliation
femdom phonesex
mistress v penis (I miss my friend!)
urban porno
phone sex
cuck submissive
pantiesformen (uses spaces in search engines!)
free face slapped sex
small penis humiliation (more of that?)
girl sneaker porn
sexual face slapping
femdomme phone sex
SMALL PENIS HUMILIATION
penis punishment
tease denial
cougars milfs
angela st. lawrence
have best phone sex
aged milfs
what cuckold
fuckme red lipstick
"small penis" sister (uh, what?)
leopard beastiality (dangerous!)
blackmailed erotic (about which I said)
learning the fetish blackmail
erotic blackmail
small penis humiliation
MIlf/cougars
"haircut fetish"
parochial school erotic stories
small penis humiliation
cock sucking fags
forced cuckolds "Cuckold Stories"
milfs and cougars
faceslapping mistress
face slap mistress
getting fucked while busy
zen fetiche (ooh, so fancy)
sexy slapping
phone sex small penis
SMALL PENIS HUMILIATION
sissies getting a butt plug
phone sex small penis humiliation
erotic humiliation stories cotton panties
milf pedia (could someone clue me in on this one?)
Slap submissive
sneaker girl fetish
small penis phone sex (ah, yeah, i'm getting a bad rep)
***
So what do you think? Am I a bad girl? Or a good girl who just happens to know how to be bad at the right time? And isn't it interesting all the face slapping and humiliation seekers who find their way here? What must you think of me? But there is a healthy sampling of other stuff (milf, tease & denial, phone sex quote, etc.). One could make the argument (and I am) that the list reflects my creativity and flexibility — my eclectic, sexy genius. *wink*
xo, Angela