Wednesday, January 30th, 2008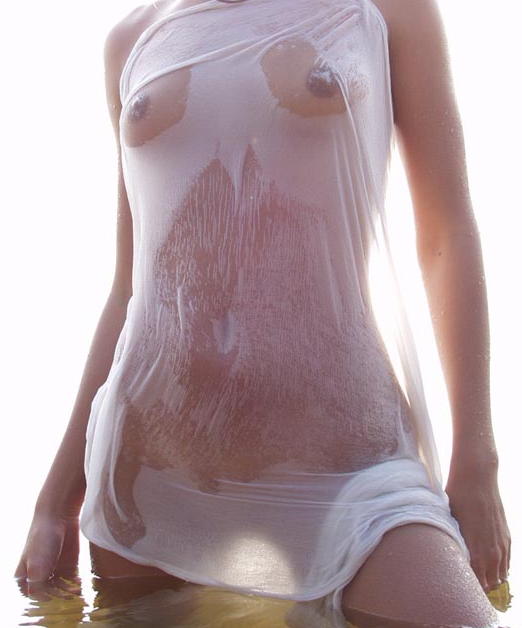 FYI: If you're wondering where I disappeared to over the weekend, my PC went bonkers and I was off line whilst the boo boos were medicated and everything else got either over-hauled or re-newed. This included a new monitor which I'm not so sure is an improvement over the other, but my tech guy tells me I will adjust and sing praises in short time. I look forward to that epiphany.
It was nice to come back and see that Pervert Savant's latest chapter of Lingerie on the Razor Wire inspired my readers to leave commentary. Thanks for letting us know you dig Biff and the gang. As most of you noted, PQS can spin quite the tale and I am honored that he has chosen my humble blog as his place to tell this most interesting of stories.
I also noticed that I missed quite a few callers this past weekend and am sending personal emails to each of you. I look forward to connecting with you soon and do hope you found someone special to talk with in the meantime. Just not too special. *wink*
Which, in a round-about-way, brings me to what I thought I'd talk about today: Phone Sex Fantasies. Because as unique as human beings are, so goes our fantasies. Each and every one, no matter the kink, fetish, or desire has it's own peculiar quirks and turns.
Ten guys might want a hand job, but: Mr. A wants tied up. Mr. B. wants tied up, but also wants three girls at the same time. Mr. C. dreams of jerking his own cock while his Mistress helps him along. Mr. D. wants one girl to grind into his face with her panty-covered twat while another girl strokes him intermittently, Mr. E. would like to be masturbated in the bar under the table while his hot wife tells him who she fucked last night. Mr. F…. Well, you get the picture.
So many fantasies, so little time? Nah, there's plenty of time for every one of them. Today let's look at what makes for a "quality" phone sex fantasy. At a later date (possibly even in a series of posts) we can look at specific "niches."
First of all, phone sex is not a monologue: it is a dialogue. It takes both the PSO and the caller to really make it work. Sometimes a caller is too shy or embarrassed to really say what his secret desire is, which is perfectly understandable. But it can be frustrating on our end. If we care about what we do and want to do it well for you, we need some markers. On the other hand, we are the professional in this situation. You are the client and we should — at least most of the time — be experienced and empathetic enough to help you get comfortable enough to open up at least a little.
So let's assume we've gotten past the small talk/foreplay. What happens next? Well, again, this very subjective. And again, it is the PSO's responsibility, as the professional provider, to follow your lead. Some of you want an intimate, one-on-one interchange with things happening in real time (ie. "stroke your cock for me and rub your anus"), while others prefer to listen to a well-developed scenario, imagining yourself in a "situation" (ie. your sister-in-law and I have tied you down and are making you watch while we "do" each other). Still others enjoy intermingling a bit of fantasy with a bit of reality (ie. stroke that hard cock for me while I tell you about me, you and the Dominatrix who is in our hotel room).
Any of the above can work. Lucky for us, most of the time it works very well. My personal/professional opinion is that the first call is kinda-sorta like a "first date." In fact, in many ways it's more or less like a BLIND first date. Unless you've emailed back and forth with the PSO previously to that first call, she is actually more blind than you are. She knows one thing: You are horny. You, on the other hand, have most likely perused her website and/or blog. Until you actually talk, the info you garner is on par with what your friends might tell you about a girl they want to fix you up with: it's all second party, with no first-hand experience.
So you just have to take the plunge. Nobody gets it right — caller or PSO — one hundred percent of the time. While I have many fans and repeat callers, I also have gentlemen who simply abhor me. Can you believe it? Sweet little me? Well it's true. I am human and try hard. I always give the best that I have. Unfortunately, sometimes the best that I have is not what a caller is looking for. And sometimes the best that I have just is not good enough.
The reason I bring this up is that, many times, because of nerves or personal situations or a zillion different other things, that first call might not go right. It doesn't hurt to try again. Yes, I do mean to try again with the very same PSO. Put yourself in her panties (i mean figuratively, metro sissy!). You've seen her ads, her website, perhaps even read some reviews. You called her for a reason, so don't give up so easily. Maybe the stars were misaligned, maybe her toilet overflowed right before the call, maybe you were so drunk you weren't making sense.
The best Phone Sex Fantasies I've experienced are usually with someone I've gotten to know. We've taken some time to figure out exactly who we are together and then met somewhere in the middle re. exactly how we define Phone Sex. Because, as I said earlier, everyone brings their own expectations to the table. So getting to know a PSO, taking a chance with more than a few calls, probably isn't such a bad idea. Give it a try.
Lastly, let me remind you that I am not an expert on any of this. I only bring my own experiences to this blog and you. That's all I have for you.
Hopefully, it's enough.
xo, Angela