Saturday, August 30th, 2008
Yeah, we've got MILFs and GILFs (mothers and grandmothers [respectively] I'd like to fuck), and now the lovely Ms. Palin: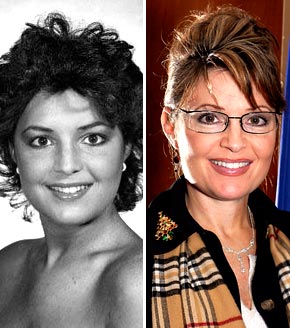 While I am a Barack Girl, I gotta say that McCain's choosing Sarah Palin is the smartest thing he's done so far. The republican party is suddenly sexy hot.
I'll leave the pondering of what all this means to the political bloggers. I just am happy to sit back and watch it all unfold. And to wait for the day coming just around the corner when no matter which way the country votes history will be made.
In the meantime … come on guys, fess up … isn't Sarah Palin a Veep you'd like to fuck?
xo, Angela